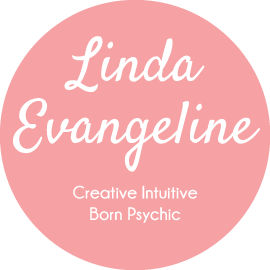 About
Linda Evangeline is a creative intuitive. She is a natural-born intuitive since birth. Her gift is to see the hearts and read the energy of people. She has an ability to describe the person coming into your life and the energy he or she may have. Linda offers individual healing sessions as well as Making Changes: A Wonderful You! her signature retreat seminar.
Linda's clients have found her teachings to be helpful and fun. She would love to help you connect to the love of your life. She supports women and men all over the world. Her passion is to let everyone know,
"Love is here for you!"
Linda is the author of Pieces of My Soul:
Poems of a Restless Heart, her book of poetry, and a soon-to-be-released Oracle Card deck. Her educational background includes Isabel Powells University of Beauty Culture in Austin, TX, Teaching Credential from UCLA and San Diego State University for continuing education.­­
A Goddess at ♥
Linda believes she is a Goddess sent to Earth to assist you on your path. It is her desire to help each person experience love in their lives. And to know how lovely they are inside as well as outside.
Vision
It is my honor and pleasure to help you heal your life, inside and out and connect with your unique being. I look forward to meeting each of you, may all your special dreams come true.
Con Carino,­

Linda Evangeline